Have questions? We have answers.
learn More About Bath Fitter
What you need to know.
Browse frequently asked questions from people just like you, find out how to maintain your new bath or shower in pristine condition and see how you can reach a member of our team to get the answers you need.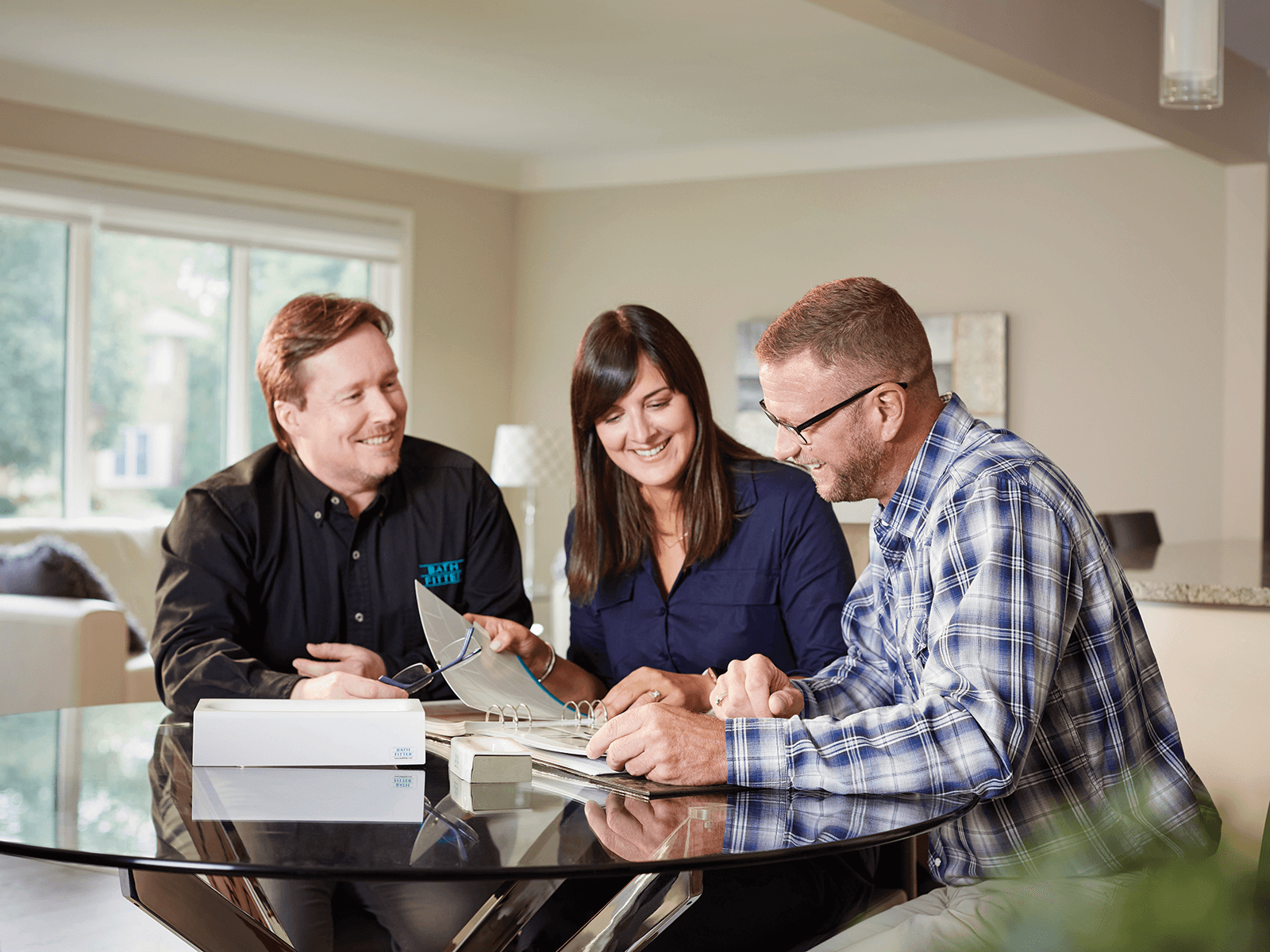 Contact Us

Get in touch with a Bath Fitter expert!

We'll answer all your questions about our one of a kind bath remodel process.
Frequently Asked Questions

The go-to place for commonly asked questions about Bath Fitter tubs and showers.

Everything you want to know about liners, installation, and the remodeling process in one place.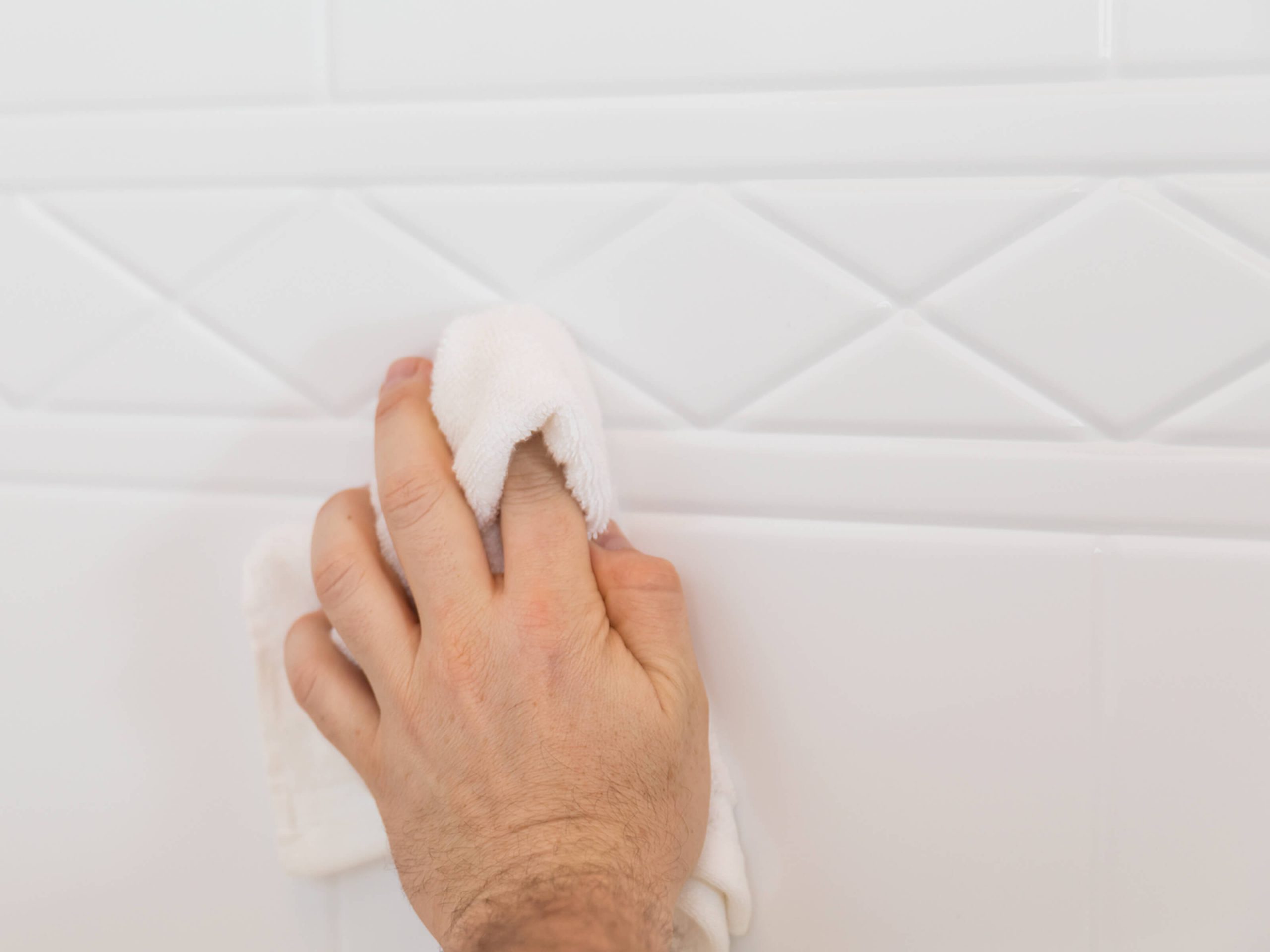 Maintenance

How to clean and maintain your Bath Fitter tub or shower liner.

Our bathtubs and showers are designed to stay good-as-new for longer, and to wipe clean easily. Learn all about which cleaning materials to use, and more.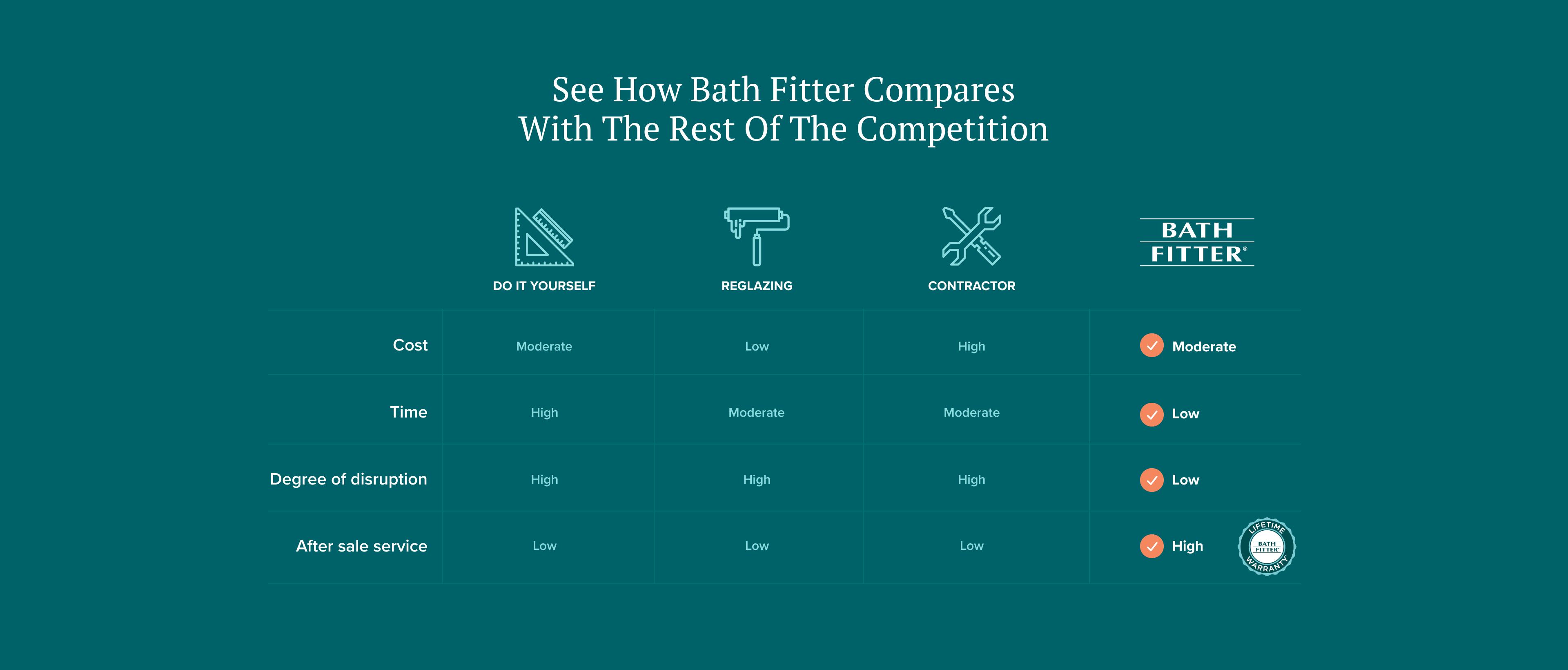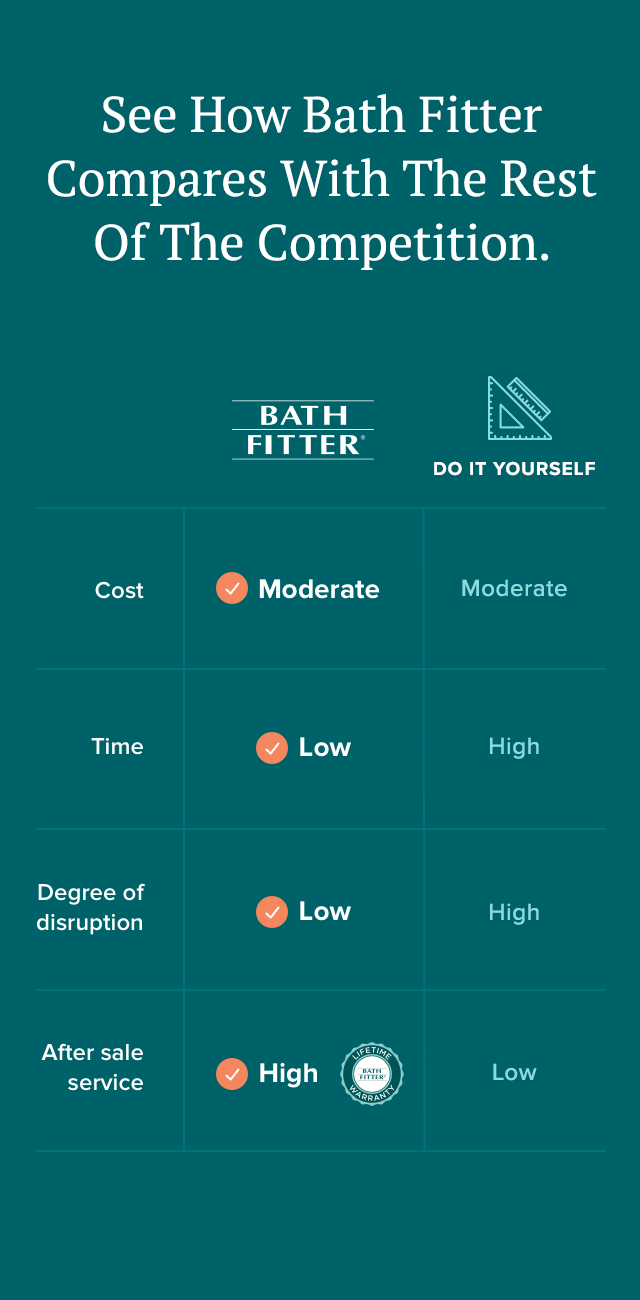 Find A Bath Fitter Near You
Each outfitter is operated locally to serve your community's unique needs, and is backed by Bath Fitter's +35 years of experience in renovation. Our local experts are happy to answer questions, explore design inspiration, and help you take the next step toward your perfect bathroom.

Find a location in your area
With hundreds of locations across the United States and Canada, it's easy to find a store near you.
Pricing

Budgeting for your project

No two bathrooms are the same. Each shower or bath remodel is unique. Find out what to expect and how we determine the custom price for your project.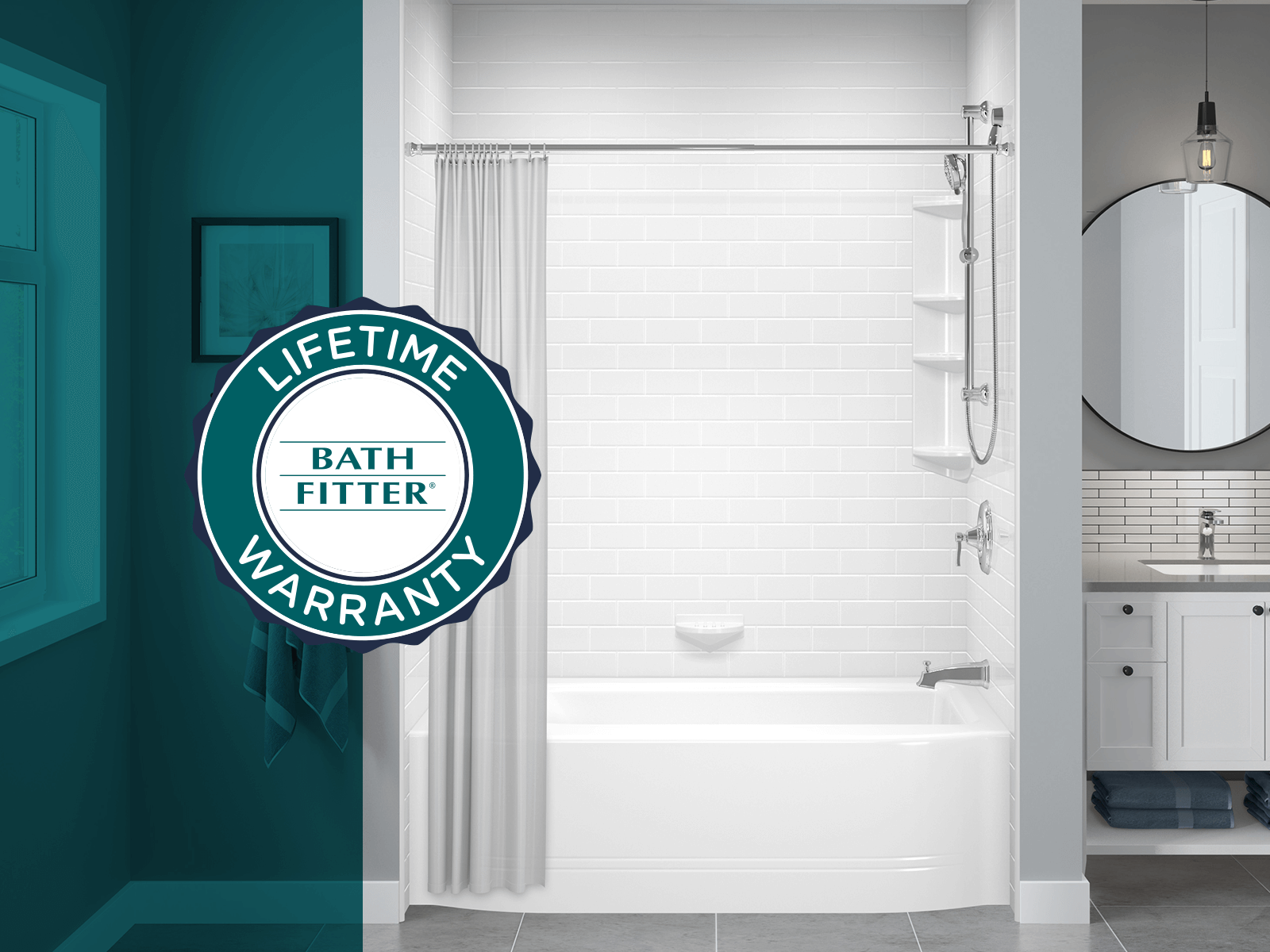 Warranty Registration

For your peace of mind

Get information on our lifetime warranty and find out how you can register your new product.