Bathroom Remodeling in Calgary, AB
More Than A New Bathtub
''Albert did a fantastic job in remodeling the whole shower area. Very courteous, professional, and skilled person.'' - Lucio S.
Your Expert Choice for Bathtub and Shower Remodeling in Calgary, AB
Revitalize Your Space with Bathtub Remodeling

When it's time to rethink your bathing area, let Bath Fitter be your guide to a beautiful and bright space. Based in Calgary, AB, we are your source for bathtub and shower renovating. Using state-of-the art equipment and high-grade materials, we create and install a beautiful new bathtub or shower right over your old one. Improve the value of your property and invest in a new look for your bathtub.
Custom Bathtubs Made Simpler
A bright, radiant bathtub or shower area brings the bathroom together, to create a beautiful atmosphere. Make your space your own with custom bathtubs. Your new unit is designed and manufactured to fit perfectly over your old installation. As such, installation is simple, demolition-free, and can take as little as a day to complete.

Our bathtubs include a wealth of options to make your new bathtub more beautiful. To help with the process you can visit our showroom to view premade configurations. Later, during your free, in-home consultation, you are welcome to plan your project with our Bath Fitter expert, who will make sure that all of your needs are met.
Remodeled Bathtubs by a Dedicated Team
Work with a company that is committed to your total satisfaction. Since opening our doors in 1993, our team has helped homeowners re-design their old spaces to create new environments. All work is performed by our factory-trained experts. In addition to the use of quality materials and equipment, we stand by our workmanship. A lifetime warranty is included with our renovated bathtubs.

Contact our company to request an in-home estimate for custom bathtubs. We proudly serve homeowners throughout Calgary, as well as Southern Alberta.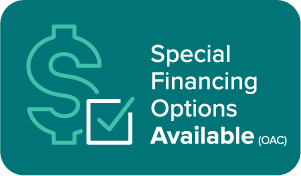 Franchise owned and operated by Keegan Holdings LTD., doing business as Bath Fitter.