Your Simple Solution for Bathtub Remodeling in the Clearwater/Tampa Bay area
More Than A New Bathtub
"I've had my Bath Fitter Bathtub and shower for 13 years and it looks the same as the day they put it in. Love love it!" Susan Branham, St. Petersburg, FL
Bathtub Remodeling Performed By Experienced Specialists
Get a bathtub that's built to last—and built to your needs—by turning to the experts at Bath Fitter. Your tub or shower takes up a lot of space in your bathroom, so why not treat it like the centerpiece it's meant to be? With our bathtub remodeling services in Clearwater, FL, you can customize your bathtub to fit your needs.

The design and installation of our custom bathtubs and showers are made simple with the help of our factory-trained experts. You can choose within a wide range of style,colors and bathtub accessories.

This Bath Fitter Franchise is a locally owned and operated company serving homeowners and businesses of the Pinellas, Hillsborough, Pasco, and Hernando counties for over 32 years. We have made tens of thousands of customers who are happy with their remodeled bathtubs and showers.

Visit our showroom or call us to schedule your in-home consultation. Once you have a design you like, we build a product to fit perfectly over your existing tub or shower.
Fast Installation of Custom Bathtubs
Get a new remodeled bathtub installed in as little as one day. With our techniques, it's possible. Because our products fit over your existing fixtures, you don't have to worry about demolition. This means the job is quick and clean.

Our installations are performed with precision—we never sacrifice our high standards. All our products are backed with a lifetime warranty, for as long as you own your home.

Contact us today to get your free consultation. We proudly serve clients in and around Clearwater, Tampa, St. Petersburg, Brandon, and Spring Hill, Florida.
Why do businesses turn to Bath Fitter for bath and shower renovations?
Bath Fitter has redefined how large commercial facilities renovate their bathtubs and showers. This process offers minimal disruptions, zero demolition, and comes at a fraction of the time and cost of conventional remodeling. As a single-source supply chain company, we take care of everything, from planning and designing to manufacturing, distribution, installation, and customer service. During 30 years of service to the Tampa Bay area, our 17,000 commercial installations were implemented to meet the obligations of the clients' design needs, timeframe, and budget requirements. We have completed jobs as small as one unit and as large as 750 units. We are poised and ready to help you with your commercial bath renovation projects. You can find more information by clicking here.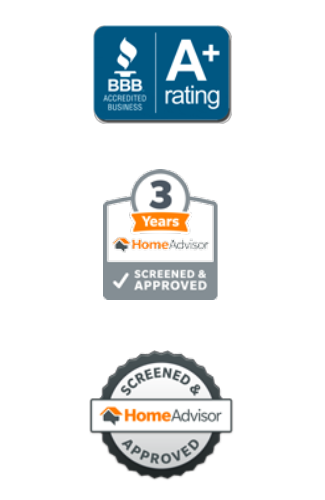 Franchise owned and operated by Jopa Realty Investments Inc., doing business as Bath Fitter. License # CRC1330560 and # CFC1430535