Bathroom Remodeling in Baltimore, MD
More Than A New Bathtub
''My entire experience with Bath Fitter, from my first call to the installation was very courteous and professional. was very impressed and pleased. Great experience and I would definitely recommend Bath Fitter!'' - Charlene H.
Your Expert Choice for Bathtub and Shower Remodeling in Baltimore, MD
Transform your bathroom with ease by working with the professionals at Bath Fitter. Our specially trained, employee technicians provide stress-free bathtub and shower remodeling services in Baltimore and the surrounding areas. Not only do we install customized, premium acrylic bathtub or shower liners, we also specialize in full replacements and can even convert your existing tub to a spacious and easy-to-access walk-in shower. We will also install a one-piece, seamless wall for a watertight fit. Our innovative bathroom remodeling process takes as little as one day and leaves no mess behind.
Custom Bathtubs and Showers Tailored Exactly to Your Needs
We have solutions to suit every taste and lifestyle. Our custom products are tailored exactly to your needs with a wide variety of customization options available -- from colors, patterns and textures, style of the tub front, and various accessories such as the faucet, shelving, soap dishes, and more. Our premium acrylic products resist stains, scratches, and mold. We ensure all of our acrylic products are held to the highest quality standards by manufacturing them in our own facilities. You will be able to enjoy your investment for years to come because our bathtubs and showers are built to last, and are backed by a lifetime warranty.
An Experienced Remodeling Team that You Can Trust
Our custom bathtubs and showers ensure you get exactly what you want and need for your bathroom. Your new tub or shower will be made according to your specific requests and to the precise measurements of your bathing area. When you schedule a visit with our team of professionals, we will go over the entire process with you, discuss your options, help you design your new bathtub or shower, and provide you with an estimate – all at no cost or obligation to purchase. We are committed to never using subcontractors at any point in the bathroom remodeling process, and every job is performed by our highly trained employee technicians to ensure your new bathtub or shower is the perfect fit.

Call now or fill out the form above to schedule a free consultation. We proudly serve homeowners throughout the Baltimore area.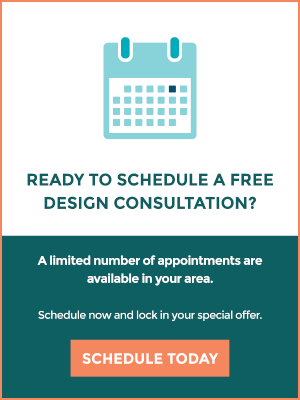 Daniel Paul Hemshrodt MD MPL #17499, MD HIC #129995, VA HIC #2705146537, DC HIC #420213000044. Each Franchise Independently Owned And Operated By Mid Atlantic Bath Solutions, LLC. Plumbing work done by P.U.L.S.E. Plumbing.