Bathroom Remodeling in Albuquerque, NM
More Than A New Bathtub
''Great company! if you're looking for a bathroom remodel talk to Matt he's a great salesman! He is very positive and knowledgeable.'' - Kaitlin D.
Your Expert Choice for Bathtub and Shower Remodeling in Albuquerque, NM
Is your old tub dragging down the appearance of your bathroom? For dependable solutions that address your blemished bathtub, turn to Bath Fitter. We manufacture and install customized, acrylic bath liners that fit right over your existing tub or shower. Available in several colors and styles, our custom bathtubs are ideal when you want to update your bathroom. Let us provide a free, in-home consultation for bathtub renovation services.
Seamless, Acrylic Custom Bathtubs & Walls
Nobody likes to clean a shower or tub. Fortunately, when we install our custom bathtubs, you'll enjoy an easy to clean product.

Our acrylic bathtub liner goes over your existing tub, eliminating the need for tub removal. That means no demolition! We can install our acrylic tubs and showers in as little as one day. We also perform tub-to-shower conversions for easy access. Some of the benefits of our products and services include:

• Installation in as Little as One Day
• Factory-Trained Installation Experts
• Seamless Walls & Watertight Fit
• Lifetime Warranty for as long as you own your home
• Highest Quality Customer Service
A Remodeled Bathtub in as Little as One Day!
We offer a better way to replace your bathtub. After coming to your home and measuring the area, we design and build your new tub. Once it's ready, we place a new acrylic bathtub over your old one. It's that quick and easy!

Contact us to schedule a free consultation today!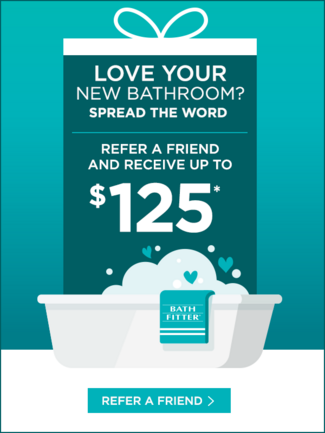 Corporate location owned and operated by Bath Fitter Tennessee, Inc.